On November 10, 2022, John & Jennifer Hogan were presented the 2022 Individual Leader of Literacy Award at the Kenosha Literary Council Read to Succeed Award Celebration. This award recognizes individuals who have positively influenced the community by serving as advocates for education. John & Jen have been longtime champions of the KLC and have generously given of their time, talents and treasure year after year.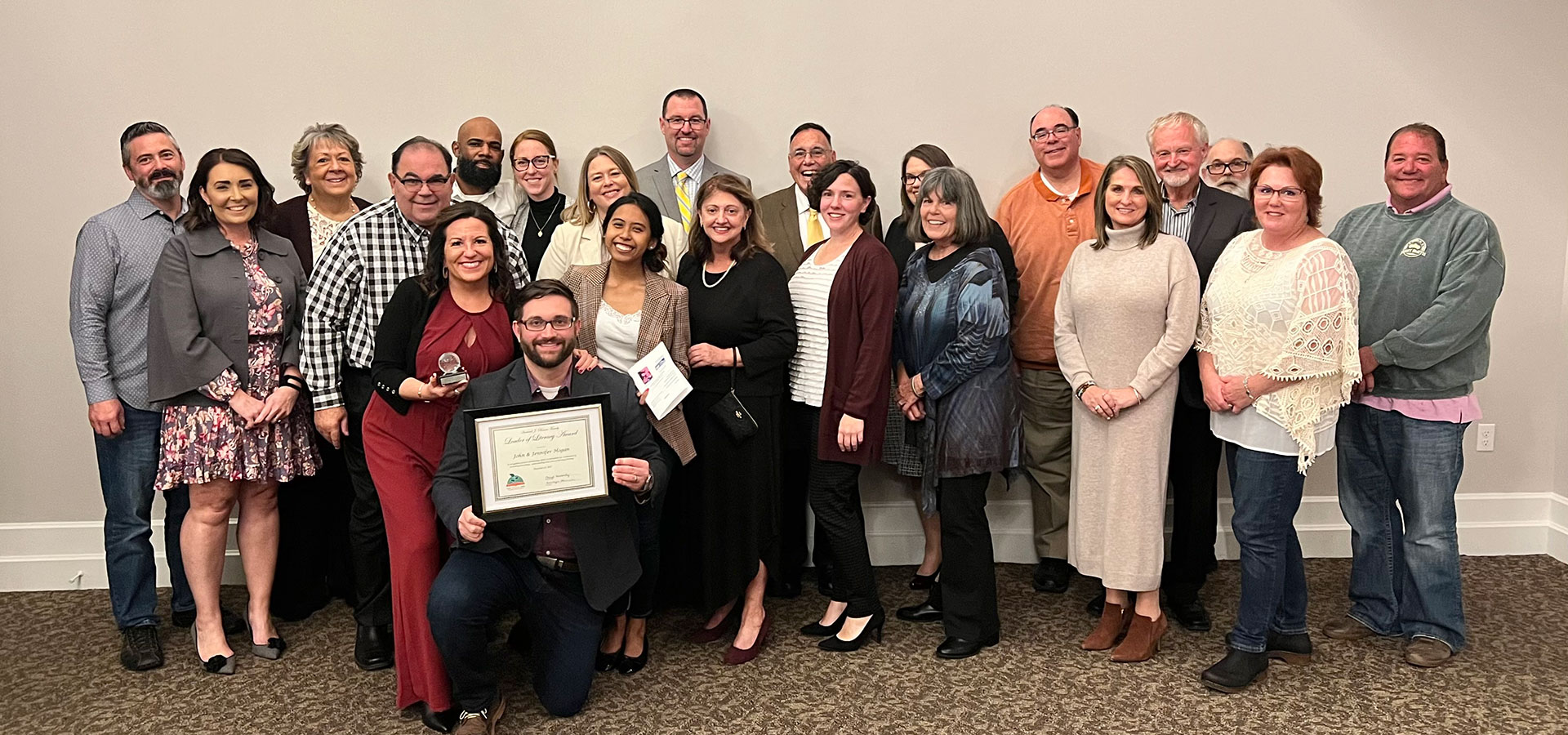 The impact of the adult literacy services the KLC provided our community ripples throughout. Thanks to the KLC adult learners can communicate with healthcare providers, their children's teachers, finance professionals to purchase a family home and job opportunities in the workforce. These programs are thanks to a handful of employees and nearly 500 volunteer tutors annually. This organization is small but mighty and we encourage you to support them.
Jen began emceeing the annual KLC Spelling Bee about ten years ago and was soon joined by John on stage! John served on the KLC board for nine years and as the board president for three of the nine years. John & Jen continue to serve the organization in a variety of ways and encourage you to watch for a new hybrid fundraiser in 2023!