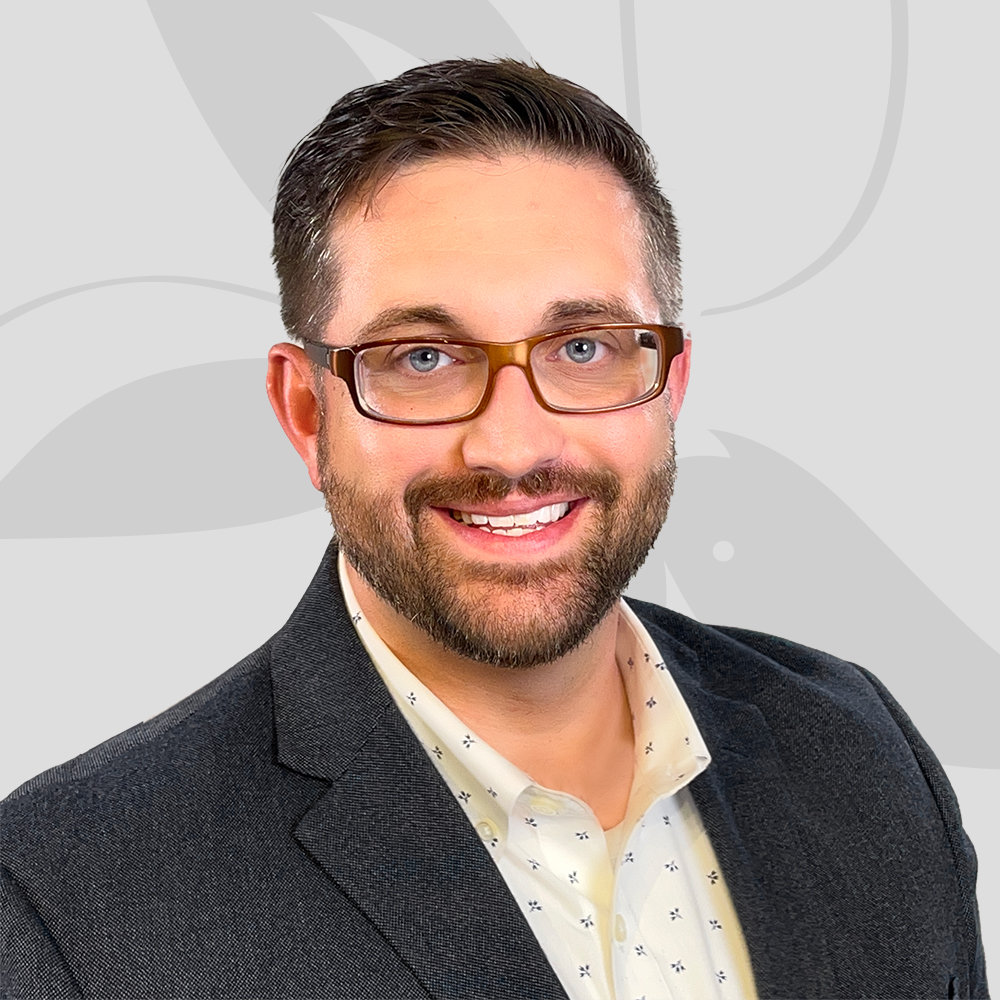 John M. Hogan III
Director of Digital Media
As the Director of Digital Media for Dooley & Associates, John's passion for technology has led the company to the forefront of digital and associated marketing technologies to achieve success for their clients. In today's digital-first economy, John's expertise and passion for technology continue to push Dooley & Associates and their clients to new heights.
John got his foot in the marketing door in 2009 as an Advertising Account Manager for Kenosha News. Several months later, he was selected as the Digital Media Specialist for the burgeoning digital media department at Kenosha News. John worked closely with both internal staff and clientele to explain and execute digital marketing strategies, including social media, e-newsletters, websites, and search engine optimization.
Now with more than ten years at Dooley & Associates, he is just as excited for the future as he was on his first day. John can be credited with helping the company secure on-going digital programs for their clients, including social media advertising and search engine marketing. In addition, John spearheaded a video and photography department to provide clients with unlimited capabilities to create campaigns that communicate their message.
John is also an active member of his community. He has served on the Kenosha Literacy Council, St. Joseph Catholic Academy, Friends of the Kenosha Museum, and Kenosha Coalition Organizing Resolution (KCOR) boards, along with seats on several local committees. For his business and civic efforts, John was named a
Future 5 Kenoshan by Young Leaders In Kenosha (YLink).
Studied Philosophy, University of Minnesota – Twin Cities
Google Analytics & AdWords Certified
Code Academy Completed Courses: Learn HTML and Learn CSS
Completed LinkedIn Learning Courses:

Advanced SEO: Search Factors and SEO Foundations
Portrait Photography: Business Portraits
Photoshop Retouching: Faces
Become a Front-End Web Developer
Interaction Design for the Web
Social Media Marketing: Strategy and Optimization

2017 Y-Link Future 5 Award Winner
I focus on the development and execution of digital marketing strategies and tactics, including:
Web content, design, and development
Social media management and advertising
Search engine optimization and marketing
Creative media production (photo and video) Gala, etc.