Dick's Roof Repair Service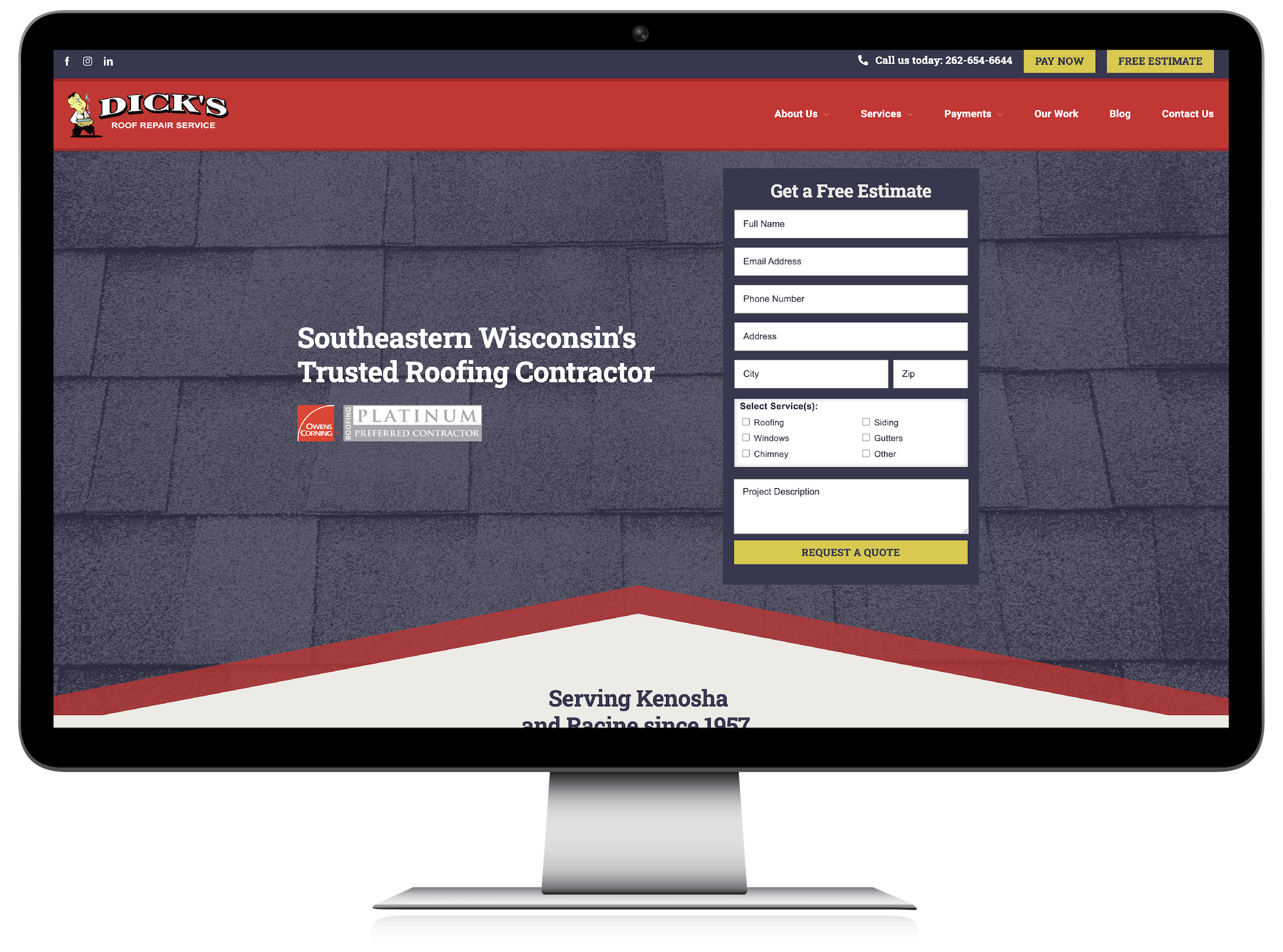 Working with local Kenosha companies has been at the core of our mission for over a decade. We understand the needs of businesses and can work with them to find the perfect solutions for their specific marketing needs. Dick's Roof Repair Service has provided Kenosha residents with top-quality roofing services since 1957, so we knew it was the perfect match when Dick's Roofing team contacted us for marketing help.
Since the inception of our relationship, Dooley has helped create a refreshed website, as well as social media, video services, advertising, and more. As a result, we have been able to help Dick's Roof Repair Service increase its visibility and customer leads throughout southeastern Wisconsin.
We are proud to work with such an established and reputable company that has serviced the Kenosha area for over 50 years. It is our honor to be a part of its continued success.
We look forward to many more years working with Dick's Roof Repair Service and helping them continue to thrive.
Services Provided:
Marketing Consulting & Strategy

Social Media Posting & Management
"Dooley Does it again! We knew it was time to revamp our website and had a concept in mind. We put our trust in Dooley & Associates, and they nailed it. Everyone on their team is so pleasant to work with, and they truly made refreshing our website a breeze. The team was very patient with our many revisions and ideas as we worked through updating our content and applying it to the new site. Dooley helped us keep our brand identity while fulfilling our vision to create a new website that would be visually pleasing, informative, and easy to use for our customers. Thank you again, Dooley & Associates!"
— Laura Chatterton, Office Manager