Kenosha Literacy Council Website Design and Build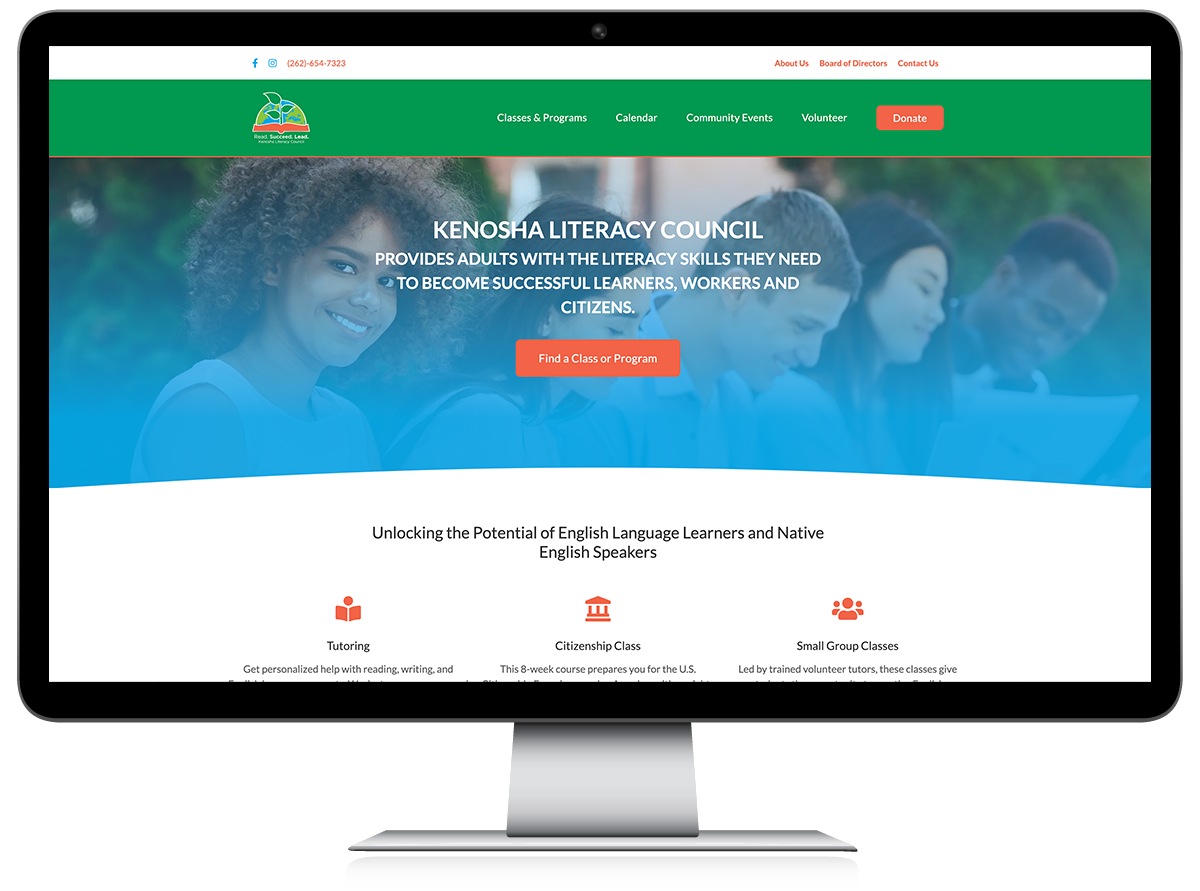 In collaboration with the Kenosha Literacy Council (KLC), a non-profit organization established in 1965, Dooley designed and developed their refreshed website.
KLC, located at the Uptown Branch of the Kenosha Public Library, is driven by its belief that literacy is a fundamental human right and the cornerstone of lifelong learning. The council comprises teachers, learners, tutors, volunteers, and donors, all united by the goal of enhancing adult literacy in Kenosha County.
Our design aimed to reflect the council's commitment to providing adults with the literacy skills essential for success in various life aspects. The website showcases their classes and programs tailored to adult needs, emphasizing health literacy, financial literacy, citizenship, and workplace literacy.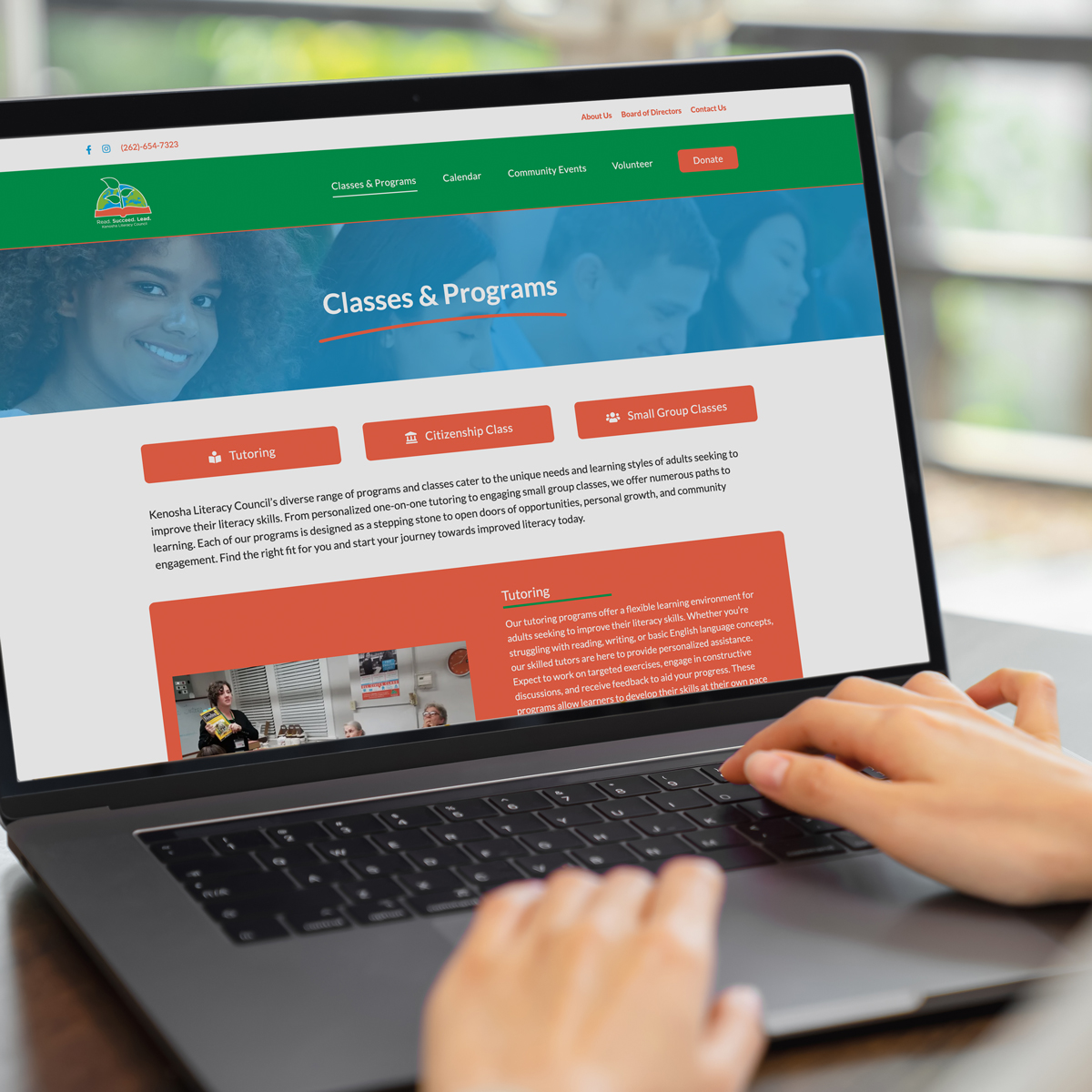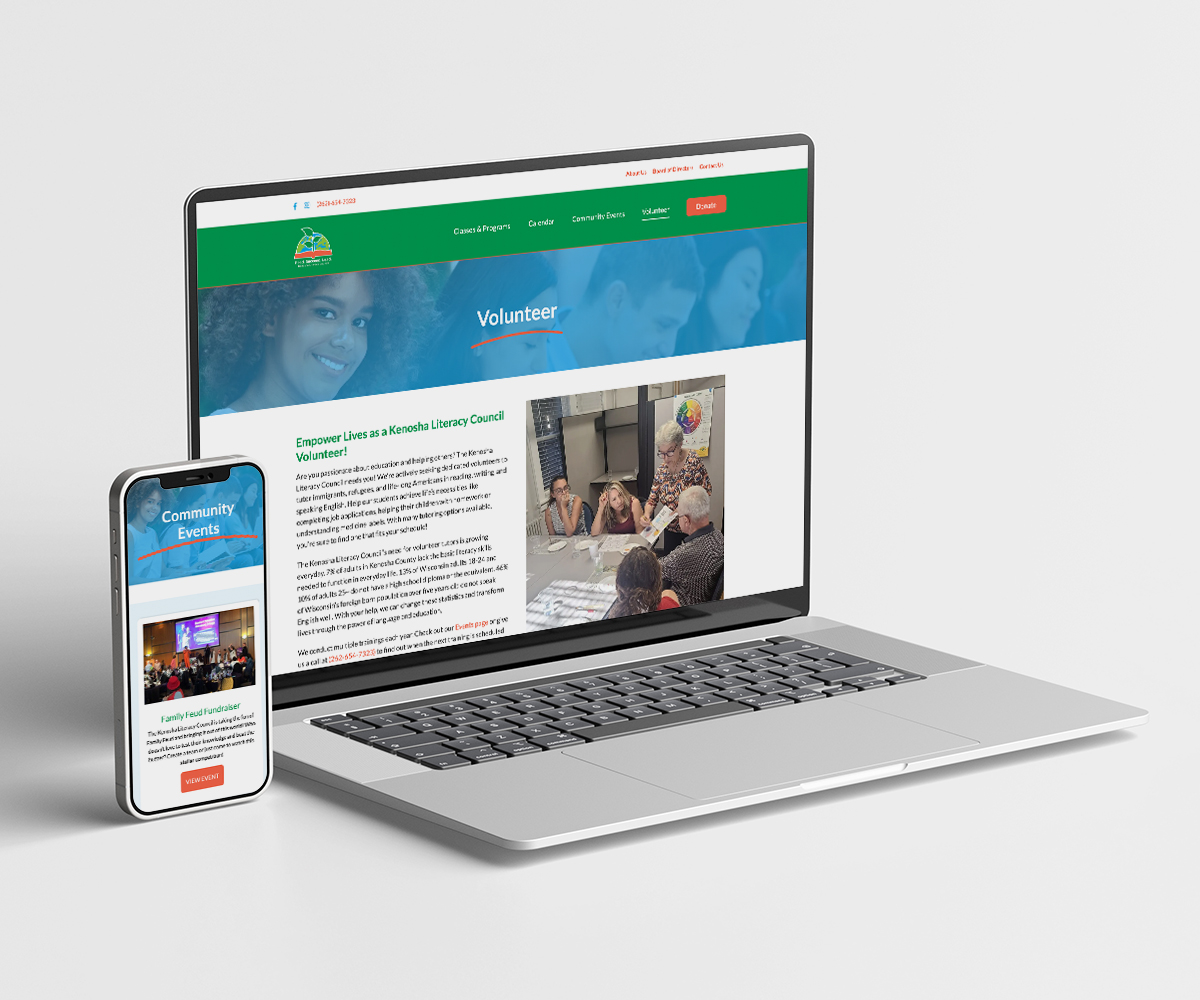 With over 200 volunteer tutors assisting more than 600 adults annually, the site serves as a hub for potential students and tutors to connect and further the council's mission. The website also highlights community events like the Family Feud Fundraiser, the Annual Awards Dinner, and Literacy Month celebrations.
Furthermore, it provides insights into the diverse range of classes and programs KLC offers, from one-on-one tutoring sessions to engaging group classes that cater to unique learning styles. In addition, we integrated features that allow users to stay updated with KLC's calendar of events, community-driven activities, and volunteer opportunities.
The design ensures that visitors can easily navigate through the vast resources, events, and programs, making the website a comprehensive platform for the Kenosha Literacy Council.
"We are thrilled to launch our bright, welcoming website designed by Dooley & Associates! It will allow us to communicate more effectively with students, volunteers, and community supporters. The staff at Dooley made the process simple and are always wonderful to work with!"
— Cheryl Hernandez, Executive Director